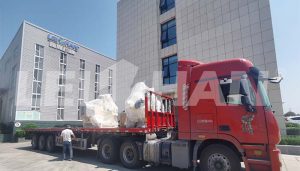 Leizhan's pulping equipment has powerful performance and high pulping efficiency, which greatly meets the pulping needs of paper mills. The double-disc refiner has the function of refining pulp and improving the pulp disintegration degree. And its blades are adjustable. More information as below.
More Delivery Information Of Double Disc Refiner
Deliveried time: August 31, 2023
Ordered equipment: Double disc refiner
Deliveried equipment: Double disc refiner and supporting accessories.
The double disc refiner is reasonably priced and suitable for pulping projects with various outputs. Welcome to contact us for further details.
Email: pulppaperpump@gmail.com