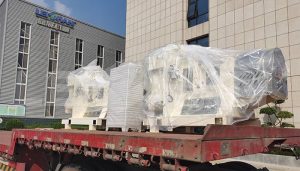 According to the needs of Guangdong paper mills, we provided them with the pulping equipment of a double-disc refiner. It is equipped with an automatic knife advancement and retraction device, and the refiner plates is removable, making it easy to clean and operate.
More Information Of Delivery Site Refiner
Deliveried time: September 15, 2023
Ordered equipment: Double disc refiner
Deliveried equipment: Double disc refiner and supporting accessories.
We can customize pulping equipment according to the paper production needs of the paper mill. Welcome to contact us for details.
Email: pulppaperpump@gmail.com