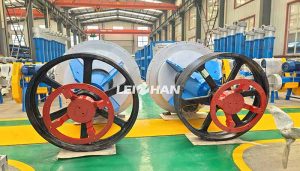 Medium consistency hydrapulper is mainly used to pulping wood pulp and other clean raw materials. The consistency of the crushed pulp can reach 5%-8%. Suitable for manufacturing pulp with large output. And this equipment is suitable for making pulp for cultural paper and toilet paper.
More Details Of M.C. Hydrapulper
The cylinder is made of stainless steel and has a built-in screen plate, which has strong pulping capacity.
Energy-saving Stype rotor, adjustable gap between rotor.
Depending on the pulping production capacity, the sizes and dimensions vary.
This equipment is often used in paper pulping lines and can improve the pulping efficiency of paper mills. Welcome to contact us for more details if you are interested.
Email: pulppaperpump@gmail.com