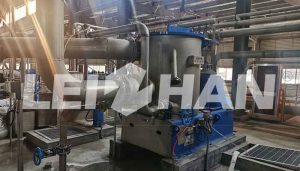 The pressure screen can be used for fine screening or coarse screening of pulping. It can be used in conjunction with impurity separators and slag discharge separators. The fish scale welding technology of the pressure screen can be said to be a world-class process. The appearance adopts stainless steel structure.
More Techonical Text Of M.C. Pressure Screen
The pressure screen is equipped with automatic water filling and automatic oil filling devices.
The pressure screen has the advantages of high efficiency, low energy, long service life and easy cleaning.
The pressure screen can be applied to various pulping raw materials with good screening effect.
The better the screening effect, the lower the damage rate to subsequent equipment. Leizhan's pressure screen equipment has advanced technology and reasonable prices. Welcome to contact us.
Email: pulppaperpump@gmail.com