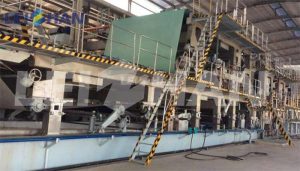 The better the quality of the toilet paper machine, the higher the quality of the toilet paper. We are a professional manufacturer of paper making equipment, toilet paper machine is a project we often accept, we can manufacture the entire toilet paper production line for you, including the pulping line.
Leizhan Advantages About Paper Making Machine
Leizhan is a manufacturer of papermaking equipment that has been in business for more than 40 years. It includes hundreds of workers and has a dedicated manufacturing workshop and a professional technical team. Leizhan equipment has been certified by the ISO9001 quality monitoring agency.
Leizhan can develop papermaking solutions for customers.
If you have any questions or needs, please feel free to contact us for more details.
Email: pulppaperpump@gmail.com