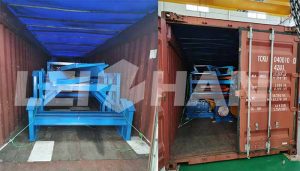 Shenzhen ordered a chain conveyor from Leizhan, which plays a role in conveying waste paper and other raw materials in the pulping system. It is designed as a stainless steel structure for more wear resistance and long service life. We provide installation services to install the components of chain conveyors for use in paper mills.
The Information Of Chain Conveyor Shipped To Shenzhen
Deliveried time:July 8, 2023
Ordered equipment: Chain conveyor
Deliveried Equipment: Chain conveyor and its supporting accessories.
Leizhan is a professional manufacturer of pulping equipment, committed to creating first-class papermaking equipment. In recent years, we have exported many pulping equipment, further expanding overseas markets. welcome to contact us if any needs
Email: pulppaperpump@gmail.com