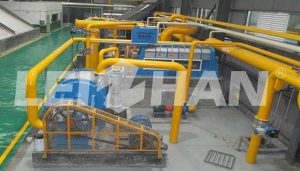 Leizhan specializes in providing pulping equipment for pulping lines for paper mills, and can provide suitable pulping equipment and customize the size of pulping equipment according to the customer's pulping output.
More Information Of 60TD Kraft Paper Pulping Machine
This time the pulping equipment is provided for the LOCC pulping line, using waste paper as raw material.
Pulp making equipment involves screening equipment, slag removal equipment, mixing equipment, pulping equipment and conveying equipment.
The quality of pulping depends on the quality of the equipment. Choosing us is more secure. Welcome to contact us for more details.
Email: pulppaperpump@gmail.com