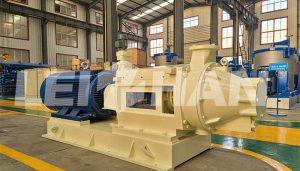 Among the pulping equipment, the conical refiner plays the role of refining. Different from the double-disc refiner, it adopts a conical appearance design. It is mainly used to improve the breaking degree of pulp and is suitable for processing wood pulp, waste paper pulp, etc.
Details Of Conical Refiner Pulper Machine
With features of long refining area,fully prociee finer, strong ability to cut fiber.
Stainless steel design to extend service life.
Used with motor, low power consumption.
Applicable to various raw materials. High refining efficiency.
If you want to increase the degree of disentanglement of the pulp to meet the needs of papermaking, you need a conical refiner. Leizhan provides customers with a complete service system. Welcome to contact us.
Email: pulppaperpump@gmail.com