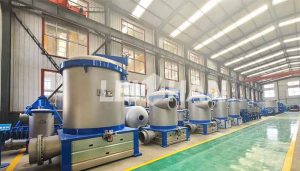 Leizhan provides different pressure screen models with different subdivided functions. Inflow pressure screens are mainly used in approaching flow systems to transport good pulp. M.C. pressure screen is mainly suitable for coarse screening and fine screening in pulping.
More Information Of Pressure Screen
Made of stainless steel, wear-resistant and not easy to corrode.
Equipped with advanced automatic oil filling device and automatic water filling device.
High efficiency, low energy, easy to operate and clean.
ISO9001 quality certification.
If you are interested in our pressure sceen pulp machine, welcome to contact us for more details.
Email: pulppaperpump@gmail.com