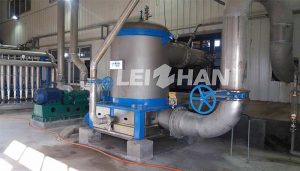 Leizhan manufactures advanced pulping line equipment: inflow pressure screen. This pressure screen is used in the approach flow system in front of the pulping line to transport accepted pulp to the paper machine part. At the same time, it can homogenize the pulp efficiently.
More Details Of Inflow Pressure Screen
The model size of the internal flow pressure screen is determined according to the pulping production capacity of the customer's paper mill. Its accessories are all imported devices, and the barrel is made of stainless steel, which can extend its service life.
Leizhan's pulping line equipment can well meet the needs of paper making. The inflow pressure screen is a high-quality machine. Welcome to contact us for details!
Email: pulppaperpump@gmail.com