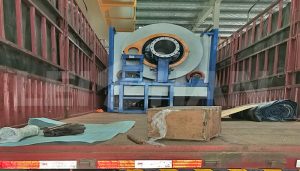 The cylindrical screen is an efficient screening pulping equipment, mainly used to remove light and heavy impurities in the waste paper pulping system. The appearance is stainless steel design and enclosed operating space. Easy to operate, low motor power.
More Delivery Information Of Drum Screen
Deliveried time: September 27, 2023
Ordered equipment: Drum screen
Deliveried equipment: Drum screen and supporting accessories.
The pulping equipment we provide has the characteristics of high efficiency and low energy. If you need it, please feel free to contact us.
Email: pulppaperpump@gmail.com