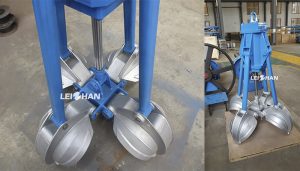 The grab bucket and rope cutter are used continuously with the D pulper to form a pulping system. The rope cutting machine cuts off the rope with impurities attached, and the grab is responsible for grabbing the major impurities in the slurry tank to improve the quality of the pulp.
More Information Of Pulp Machine Cutter And Grapple
Grab buckets and rope cutters play an important role in the pulping production line, which can improve production efficiency, reduce labor costs, and ensure paper quality.
Our pulping line equipment is efficient and low-energy, which can create benefits for paper mills. Welcome to contact us for more details.
Email: pulppaperpump@gmail.com