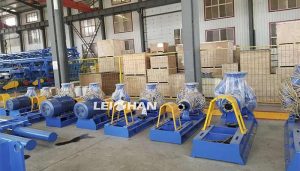 Leizhan is a professional manufacturer of pulping equipment that can provide pulping equipment with various functions. The pulp pump is a small pulping equipment that plays an important role in the pulping system and can transport the pulp to the next part.
More Information Of Pulp Pump
The quality of the pulp pump has been certified by the quality inspection agency.
The pulp pump has the characteristics and advantages of high efficiency and low energy.
Suitable price quote.
The pulping equipment can meet any pulping needs of paper mills, welcome to contact us if you are interested.
Email: pulppaperpump@gmail.com