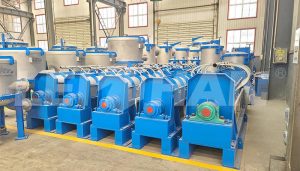 Among many pulping equipment, the reject separator plays the role of removing pulp. During the operation, the pulp is fed into the cylinder. Through the synergy of the rotation force and the screen, the fibers are retained, while smaller impurities flow out through the screen, achieving separation of the pulp.
More Information Of Reject separator
The pulping reject separator can be used in a variety of pulping processes, such as wood pulping, paper pulping, etc. It can effectively improve the quality of pulp and reduce fiber loss.
The pulping and reject separator has the characteristics of simple structure, convenient operation and good separation effect. Welcome to contact us for more details!
Email: pulppaperpump@gmail.com