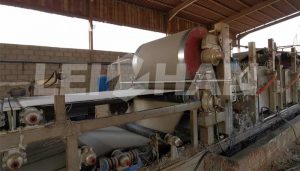 According to the emphasis on the environment in all walks of life, Leizhan manufactured a sludge cardboard machine for environmental protection to recycle sludge to make paper.
More Details Of Sludge Cardboard Machine
This paperboard machine can produce sludge boards of different thicknesses, which can replace the wood and straw pulp medium density boards currently on the market. It is suitable for the lining boards of various bags, packaging boxes, craft products, etc. and the covers and covers of various thread-bound books. Outer packaging, etc.
If you are interested in our paper machines, please contact us for more details.
Email: pulppaperpump@gmail.com